At Harlem Animal Hospital, we can care for many types of pets: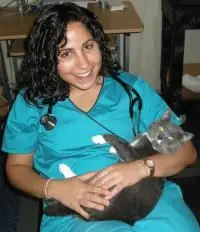 Dogs
Cats
We're pleased to offer the following services at Harlem Animal Hospital:
Our appointment book is computerized which allows us to efficiently make appointments for you and your pet. Our receptionists and team will attempt to accommodate all requests to the best of our ability. Emergencies are accepted anytime our clinic is open. If you feel you have an emergency with your pet, please call us or come to the hospital immediately. If possible, it is best to call before coming in so that a staff member can advise you on your particular emergency.
We have a veterinarian and personnel on duty 6 days a week who are trained and equipped to handle any urgent care your pet has. Usually an emergency team consists of at least one veterinarian and several technicians working together to save a pet's life. Emergencies can be things such as hit by car, rodenticide intoxication, and chocolate ingestion. If you ever feel that your pet needs emergency treatment do not hesitate to call or come in immediately. If possible, it is best to call before coming in so that a team member can advise you on your particular emergency.
We are also available for urgent care when the condition is not life-threatening, but you feel your pet needs to be seen before you are able to get an appointment. Our veterinarians will work to "squeeze" your pet into our previously scheduled appointments. When you arrive, our receptionists will be able to give you an estimate on how long you may have to wait in order to be seen by the doctor.
Wellness Care/Preventative Medicine
Harlem Animal Hospital provides the following wellness care for dogs and cats:
• Vaccination programs
• Geriatric Care
• Parasite Control
• Flea and Tick Prevention and Treatment
• Heartworm Prevention and Treatment
• Microchip and Pet Identification
• Specialized Nutritional Diets tailored to meet the patient's needs
• Behavioral Training
Internal Medicine and Cardiology
At Harlem Animal Hospital, we identify your pet's illness through the use of comprehensive laboratory diagnostics. We offer expert advice in the areas of infectious disease control, oncology, gastroenterology, pediatrics (puppy/kitten care and pregnancies), and endocrinology. When advanced imaging techniques (ultrasound or echocardiogram) are needed to diagnose your pet's illness or heart condition, Harlem Animal Hospital offers its patients and clients on-site ultrasonography services. A board-certified internal medicine specialist will perform a thorough ultrasound using excellent equipment. The specialist will also participate in developing a definitive diagnosis and treatment plan for your pet.
Harlem Animal Hospital has a state-of-the-art surgical suite including advanced monitoring equipment and lighting. During all surgical procedures, our doctors monitor your pet's heart rate, breathing rate, blood pressure, oxygen saturation, and temperature. We always recommend pre-anesthetic bloodwork, and we recommend placing intravenous catheters in patients undergoing anesthetic procedures. These IV catheters provide us direct access to your pet's blood vessels, which allows us to administer intravenous fluids to maintain blood pressure as well as life-saving drugs if necessary. Dr. Kiani performs routine spays/neuters and many other soft tissue surgeries including mass removals, cystotomies (bladder surgery), intestinal surgery, and oral surgery. If your pet is diagnosed with an orthopedic injury requiring bone surgery, Harlem Animal Hospital has a board-certified veterinary surgeon that will perform surgery on-site at our facility.
Harlem Animal Hospital utilizes the most impressive dental technology to care for your dog and cat's teeth. Most dental procedures are performed under anesthesia, and pre-anesthetic bloodwork is recommended. An ultrasonic scaler is used to eliminate tartar and plaque from the surface of your pet's teeth. Similar to our experiences at the human dentist, your pet's teeth are also polished thoroughly here at Harlem Animal Hospital using an exceptional dental treatment unit. Sometimes your pet may need teeth removed due to severe periodontal disease. Dr. Kiani is skilled at performing nerve blocks to minimize pain, gingival flaps, and dental extractions. She encourages clients to brush their pet's teeth as frequently as possible!
Skin disease is common in both dogs and cats. There are many factors including genetics, parasites, food allergies, and environmental allergies that contribute to your pet developing itchiness and skin irritation. Dr. Kiani will work with you to develop a treatment plan aimed at alleviating your pet's discomfort. Commonly encountered ocular issues in dogs and cats include conjunctivitis (inflammation), corneal ulcers, cataracts, and glaucoma. Dr. Kiani will advise you on the appropriate treatment plan for your pet's eye disease. If referral to a veterinary dermatologist or ophthalmologist is necessary, Dr. Kiani has wonderful relationships with her colleagues here in the New York metropolitan area.
Digital Radiology and In-house Laboratory Diagnostics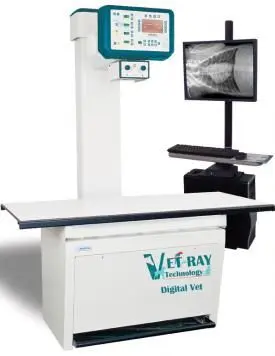 Harlem Animal Hospital provides digital radiology enabling our doctors to obtain the best quality images thereby facilitating the diagnosis of your pet's illness. We are fully equip with Abaxis laboratory systems, and these machines allow us to run a variety of blood tests directly at our facility. We can run tests such as complete blood counts, chemistry panels, coagulation panels, and electrolyte panels. We are able to perform testing for Heartworm disease, Lyme disease, parvovirus, and feline leukemia virus (FeLV)/feline immunodeficiency virus (FIV) within the confines of our hospital. Our in-house laboratory allows our doctors to provide you with answers within minutes. This efficiency will enable us to identify disease and formulate a treatment plan quickly.
The staff at Harlem Animal Hospital understands how devastating it is to lose a beloved pet and family member. We make every effort to accomodate all of your client needs during this difficult time. We also offer grieving services, and we can provide referrals for grief counseling if necessary.
Boarding and Grooming Services
Harlem Animal Hospital has a boarding facility so that our clients feel comfortable knowing that they have entrusted their pets to the care of a veterinarian while they are traveling away from home. We have a groomer on staff who performs both routine and medicated bathing as well as cuts and clips specific to your dog's or cat's breed. With our grooming den, we hope to fully accommodate our clients and their beloved pets allowing them to satisfy all of their pets' needs within the same hospital.
Harlem Animal Hospital accepts payment via cash, MasterCard, Visa, Discover, American Express, and Care Credit. So that we can continue to provide you with high quality service utilizing the best medical technologies, we request that payment be made at the time services are rendered.
We provide estimates for all surgeries and hospitalizations. If you have not received an estimate, you are welcome to request one at any time for your expected charges.
Harlem Animal Hospital offers discounted services to senior citizens.